Having previously visited the special Bavarian city of Regensburg twice before as part of the Passages project, I was delighted to be asked back to take part in a Scottish-Bavarian Literature Festival in the middle of March. The festival is the third in an annual series of literary festivals run by the Evangelisches Bildungswerk where Bavarian literature is paired with that of another country; the first was Turkish literature and last year's was Czech. This year's festival took place in the city's newest cultural space, the Degginger, and featured ceilidh band Danse Macabre, and writers Helen Lynch, Alex McCall, David Ross and myself from the Scottish contingent, and many writers, storytellers and performers local to Regensburg.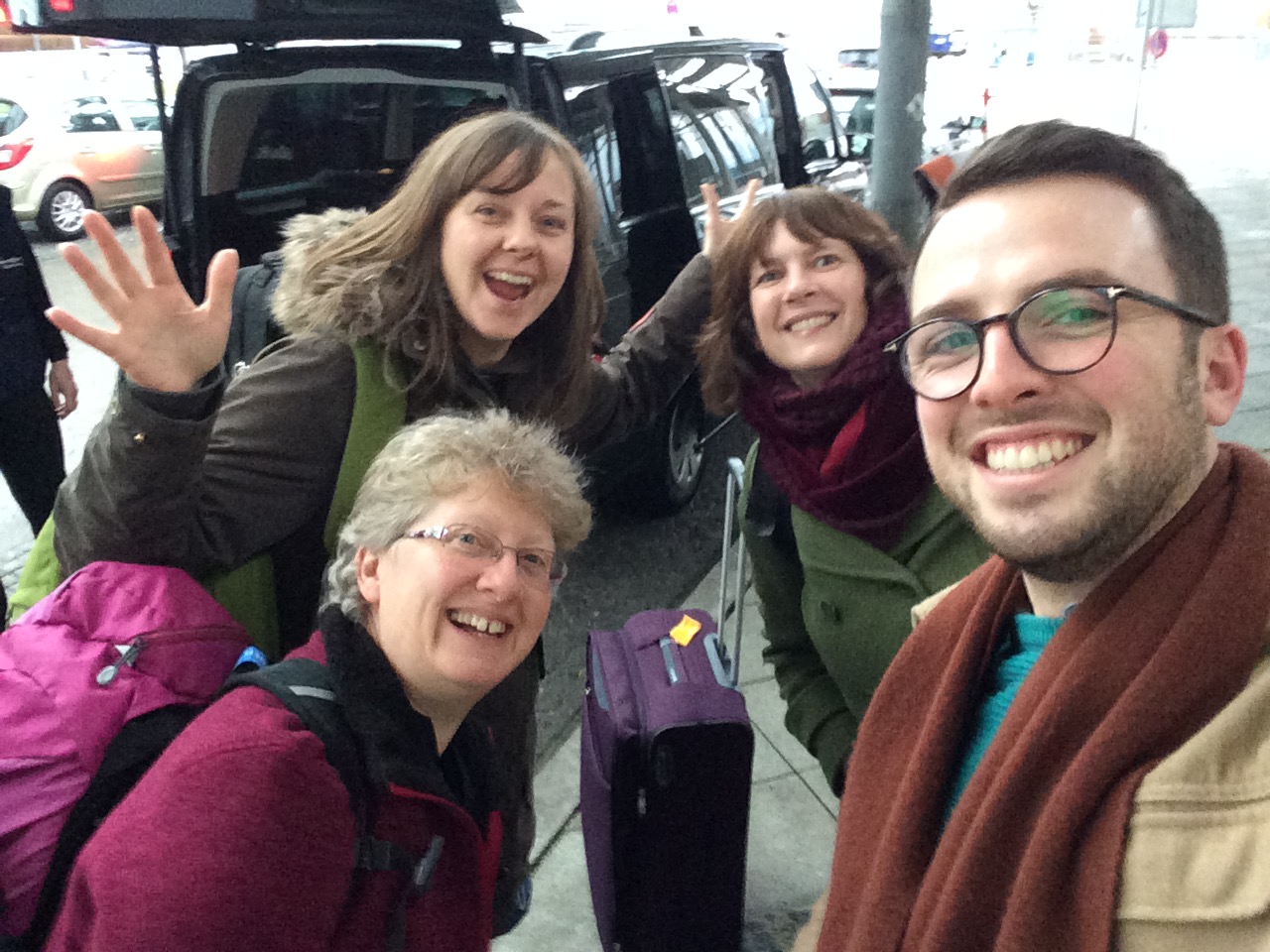 Over the course of the weekend, I read of one of my stories 'Caul Iron' as part of a Short Story Dinner, took part in a panel discussion about links between Scotland and Bavaria related to the Passages project, and read Burns' 'Tam o Shanter' alongside a German translation from performer Magdalena Damjantschitsch who has one of the most soothing reading voices I have ever heard! We decided to have the German version of Burns read first, so that when the Scots was read it would be easier to follow. I also ensured I read 'Caul Iron' a lot slower than I normally would as well as being a bit more performative to evoke as much of the story as possible since a fair bit of it was in the Doric. Reading as part of the short story dinner was one of my favourite moments of the weekend, and the food was lots of fun, fusing Scottish and Bavarian traditions: haggis ravioli and sauerkraut! Thankfully, the audience were really responsive and receptive to Scots and Doric throughout the weekend and many said they enjoyed getting to hear it, in some cases for the first time.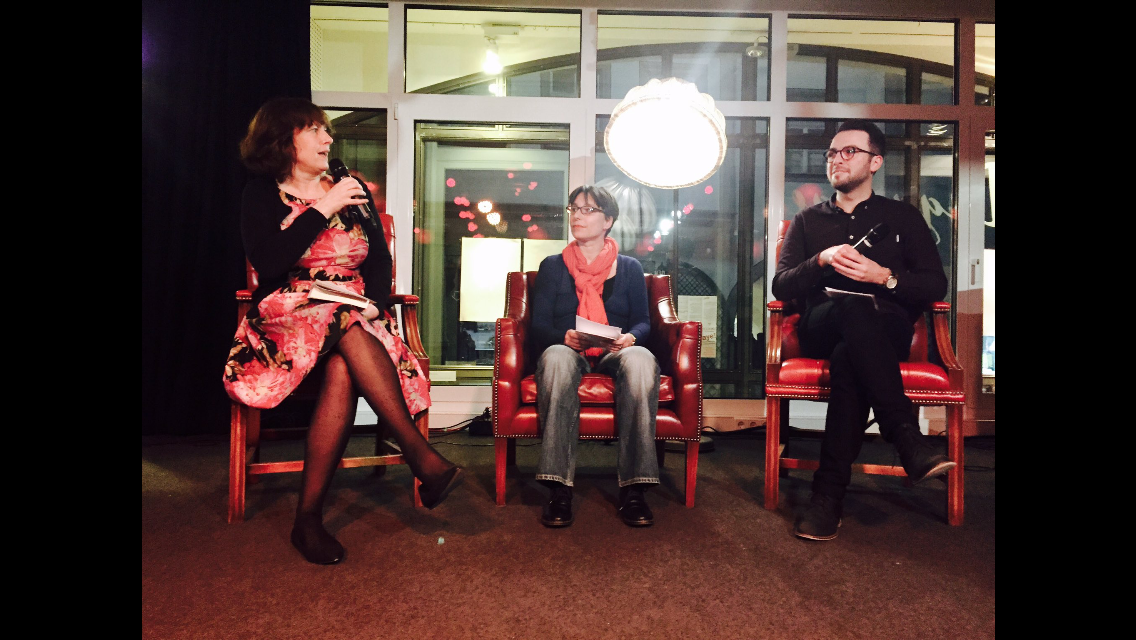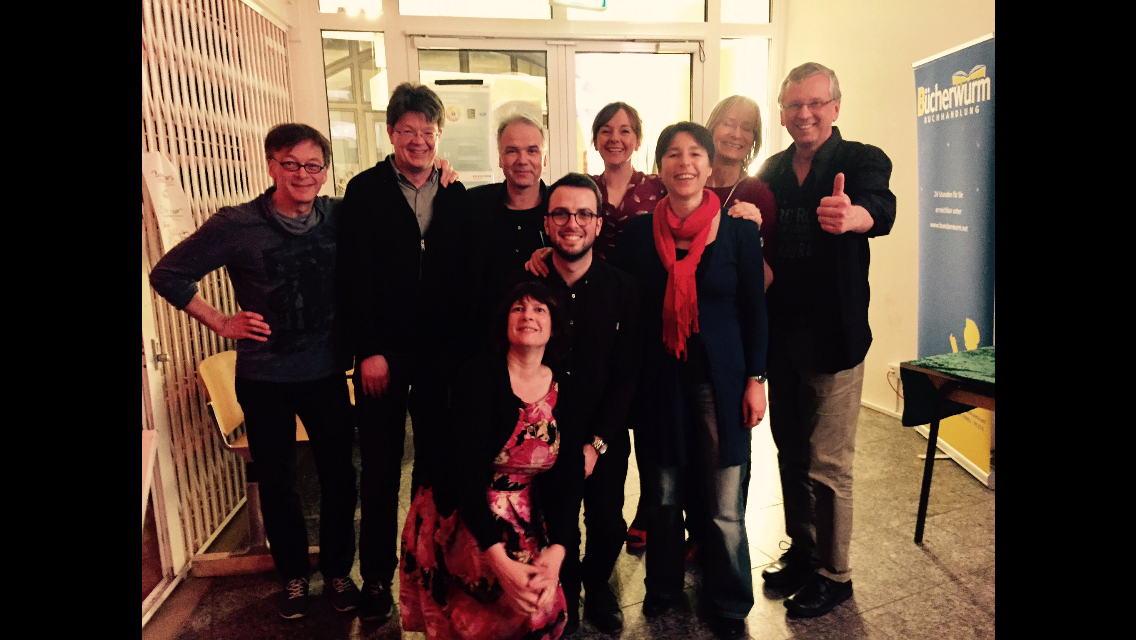 The whole festival had such a nice feel, and involved meeting friends old and new. It's always great to set the world to rights (no easy task right now!) with Helen Stellner who translated the Passages collection; brought up in Aberdeen, Helen has been living in Regensburg since the 70s, and so she's a pro in English, Doric, German and Bavarian, and is a wonderful reader and storyteller, as well as a very thoughtful translator. I also had lots of laughs with the quines of Danse Macabre, Helen Lynch, Claire White and Anne Taylor – all literary festivals should have one of their ceilidhs! I must thank the EBW for their fantastic hospitality, and writer Angela Kreuz, who did a great job hosting both the Short Story Dinner and the Passages panel discussion, which is not an easy task when it involves four different dialects…
Following another fantastic visit to Regensburg – which must be seen to be believed – I spent a day wandering round Munich, enjoying the nicer weather and wandering through the gardens and art galleries. I hope it's not too long before I see Bavaria once more as it has become one of my favourite places thanks to connections I've made with it through writing and literature.